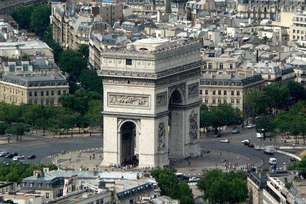 Jeudi 7 Octobre 2021 de 8h45 à 18h
SALONS HOCHE – 9, avenue Hoche – 75008 Paris
XXIXème CONGRÈS ANNUEL
DENTISTERIE NUMERIQUE ET TRAITEMENTS PERSONNALISES   Une révolution pour l'esthétique

Présidents du congrès
Anne Benhamou & Jacques Attias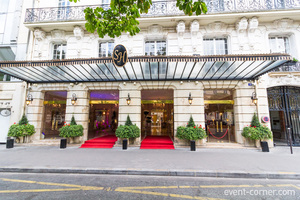 Pr. Alessandro POZZI – Rome
ORCHESTRATION OF STATIC GUIDED SURGERY, DYNAMIC NAVIGATION AND GUIDED PROSTHESIS. A NOVEL MINIMAL INVASIVE TREATMENT FOR EDENTULOUS AND TERMINAL DENTITION PATIENTS.
 The computer guided implant surgery and the Navigation system introduced a novel minimally invasive concept in the treatment of total edentulous and terminal dentition patients, with new perspectives based on bone graftless rehabilitation, complication-free implant surgery and immediate function. The novel digital implant planning software allow the creation of the virtual patient directly from the CBCT, enhancing a digital pathway based on facially driven virtual diagnostic waxing, prosthetically and soft tissue driven implant positioning and immediate fabrication of implant-supported screw-retained interim restorations. The new DASS technique to sculpture the bone and soft tissue and achieve a scalloped interface for pink free restoration will be presented. The interplay between the guided surgery planning software and the Navigation System drives the virtual planning and the minimal invasive implant and prostheses positioning to the next level in terms of accuracy, predictability and low morbidity.
Learning Objectives:
1) Understanding the benefits and disadvantages of using digitally guided surgery and prosthetics techniques
2) Gain knowledge on the different clinical indications of CAD/CAM template guided implant surgery and x-guide navigation implant surgery
3) Feel confidence and being able to differentiate when immediate loading is feasible
4) Managing the soft tissue interface for pink free full arch restorations   
 .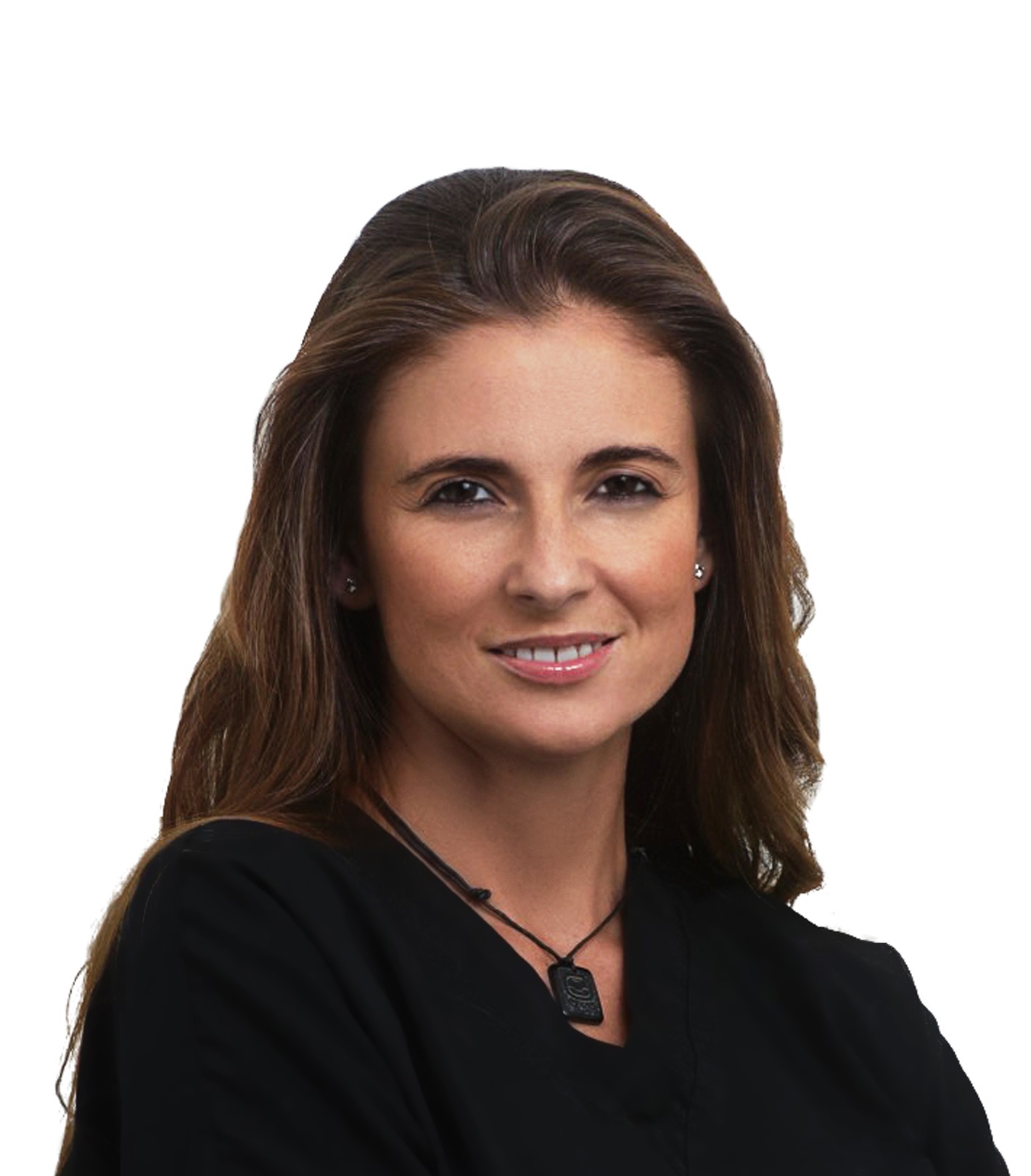 Mirela Feraru, D.M.D. graduated in 2005 from the Dental Faculty of the Timisoara University, Romania. In 2009 she joined the Bichacho Clinic team in Tel Aviv, Israel and for the last 8 years Dr. Feraru has gained in-depth knowledge and experience in all fields of Perio-Prosthetic Aesthetic Dentistry, focusing on Restorative and Perioplastic surgery treatments. She continues studying and participating in advanced programs and courses in the various fields of modern Perio-Prosthesis. Dr. Feraru publishes and lectures worldwide on Restorative Adhesive Treatments and Interdisciplinary state of the art Perio-Prosthetic Concepts and Treatments.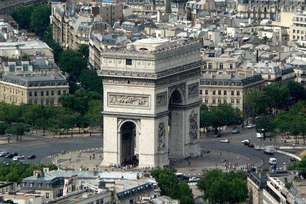 Les circonstances actuelles et les perspectives d'avenir ne nous permettent pas de maintenir ce congrès, nous en sommes navrés. Nous nous retrouverons le jeudi 7 octobre 2021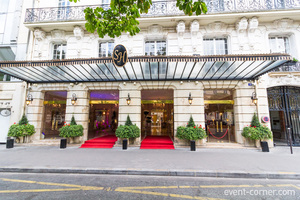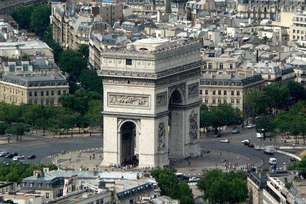 Jeudi 3 Octobre 2019 de 8h45 à 18h
SALONS HOCHE – 9, avenue Hoche – 75008 Paris
Présidents du congrès
Patrick Missika & Patrick Simonet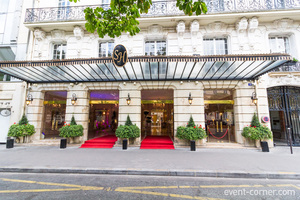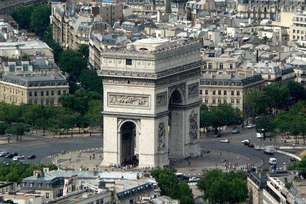 Jeudi 4 Octobre 2018 de 8h45 à 18h
SALONS HOCHE – 9, avenue Hoche – 75008 Paris
Président du congrès
Patrick Simonet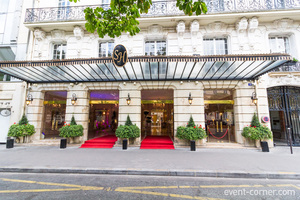 Pr. Amelie MAINJOT (Liège – Belgique)
http://www.linkedin.com/in/amélie-mainjot-060191125
LA ZIRCONE EN PROTHESE IMPLANTAIRE
Certificat interfacultaire en développement pédagogique en enseignement supérieur, Université de Liège 2017.
Docteur en Sciences Dentaires, Université de Liège, 2011.
Docteur en Mécanique et Matériaux, Université de Paris 13, France, 2011.
Certificat d'Etudes Spécialisées en Biomatériaux Dentaires, Université Paris Descartes, France 2007.
Diplôme d'Etudes Spécialisées en Réhabilitation Bucco-Dentaire, Université de Liège, 2000.
Licenciée en Sciences Dentaires, Université de Liège, 1997.
Expertise
Biomatériaux dentaires, dentisterie esthétique et minimalement invasive.
Fonctions
Chargée de cours en Biomatériaux dentaires à l'ULg,
Co-directrice de la d-BRU (Dental Biomaterials Research Unit), ULg,
Chef de clinique, service de Prothèse fixe, CHU de Liège
Chercheur associé, Laboratoire de Biomatériaux dentaires (URB2I), Université Paris Descartes.
Membre actif de l'académie européenne de dentisterie esthétique (EAED).
Dr. Jaime JIMENEZ GARCIA (Madrid – Espagne)
https://clinicaciro.es/equipo/dr-jaime-jimenez-garcia
DIGITAL IMPLANT DENTISTRY : Indications & limitations (traduction simultanée)
Dr. Jaime Jimenez Garcia received his DDS degree from the Complutense University of Madrid, Spain.
He went for post graduate studies to New York University, where he stayed two years getting the certificate on¨ Perio and Implant Dentistry¨ directed by Prof Dennis Tarnow.
One year later, he received the 3rd award ¨New York University College of Dentistry Student Research Competition held"
For four years he served as Partial time Professor on the Implant Department at the European University of Madrid, where he is currently the Chairman of the Department.
Nowadays he is a visiting Faculty and International Program Director for Oral Implantology (European University of Madrid, Spain), Continuing Dental Education Programs of the New York
He has lectured worldwide in over 15 countries recently (France, Germany, Italy, Spain, Brasil, Peru, Korea, China, Japan, USA, etc …) at international meetings on the field of implant dentistry. He is member of various National and International societies (SEPES, SEPA, AO, EAO, AAP). His activities, both in Clinical Practice and Clinical Research cover the field of Oral Implantology as well as implant Prosthodontics.
Dr. Stefan ROEHLING (Bâle – Suisse)
https://www.linkedin.com/in/stefan-roehling-a54b2998
ONE AND 2-PIECE ZIRONIA IMPLANTS – A RELIABLE ALTERNATIVE TO TITANIUM IMPLANTS ? (traduction simultanée)
Stefan Roehling graduated in Dentistry from the Ludwig-Maximilians University in Munich (Germany) in 2009. From 2007 and 2009, he has worked for the AO Research Institute in Davos (Switzerland) as a research fellow. For his clinical specialist training and further research activities, he has held a position at the Clinic of Oral and Cranio-Maxillofacial Surgery and at the High-Tech-Research-Center of CMF surgery of the University Hospital Basel (Switzerland) since 2009. Between 2013 and 2014 he worked as a postdoctoral research fellow at the Department of Periodontics, University of Texas Health Science Center in San Antonio (USA). Currently, he holds the position as a senior oral surgeon and associate professor at the Clinic of Oral and Cranio-Maxillofacial Surgery of the University Hospital Basel and the Kantonsspital Aarau (Switzerland) as well as at the Medical Healthcare Center Loerrach (Germany). Dr. Roehling is a fellow of the International Team for Implantology (ITI) and has been involved in many experimental and clinical studies on zirconia dental implants since 2006.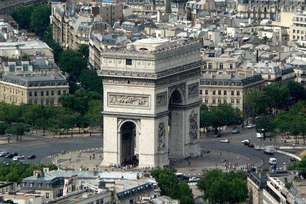 Jeudi 5 Octobre 2017 de 8h45 à 18h
SALONS HOCHE – 9, avenue Hoche – 75008 Paris
Président du congrès
Philippe RUSSE